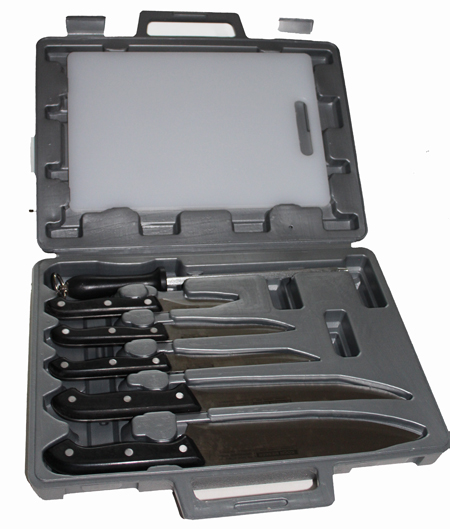 This set of superb Chef's knives and knives comes with its own case for safe storage.
Extra sharp cutting edges they will make short work of any task in your kitchen. Made from high quality stainless steel the set includes a Butcher's knife, boning knife, carving knife, slicing knife, kitchen knife, knife sharpener and chopping board
Available at the special price directly from us.
Normal price £29.95
Our price £10 + £3.50 p&p